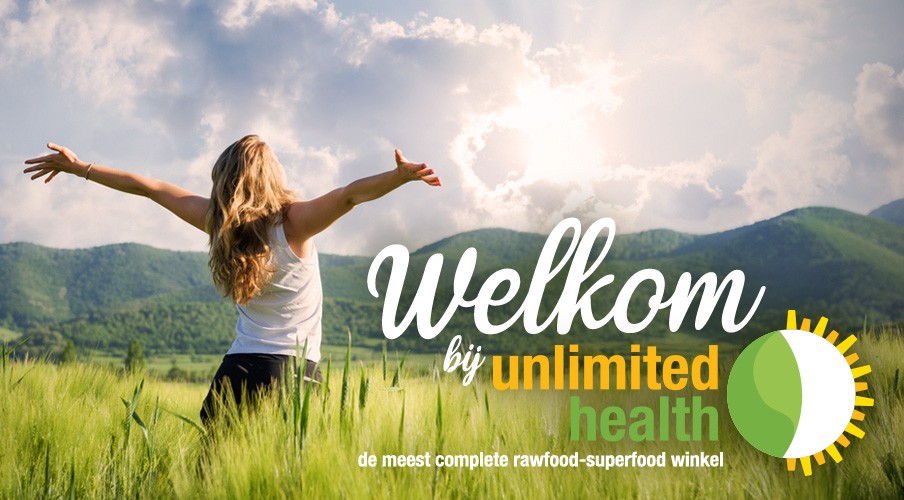 Unlimited Health
Unlimited Health was founded in 1998 by Helen Belien, as the culmination of her quest for healthy nutrition and vitality. This makes Unlimited Health a pioneer in the raw food and superfood industry, with the most versatile range available. And thanks to years of experience and development, Unlimited Health can really serve you with professional advice.
Our main objective and intention is to provide the widest possible audience with the world's best natural (alternative) health products. Our great preference is for natural, organic and certainly plant-based.
At Unlimited Health you will find the highest quality superfoods, raw food, supplements, natural care products and non-food products such as blenders and juicers.