Swipe to the left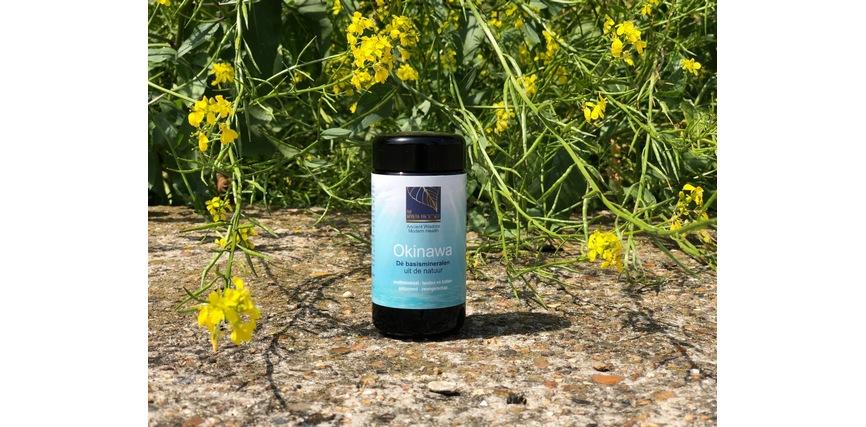 The temperature is going to rise above 30 degrees and so we may be heading for a hot summer again. Of course this can mean a lot of fun and joy, but it also requires extra measures.
On hot days it is important to get extra minerals, because we lose a lot of them. Children, pregnant women and the elderly in particular are vulnerable and are more likely to suffer from deficiencies. The richest sources of minerals are fruits and vegetables. Unfortunately, levels of minerals in the diet have fallen sharply and pesticides also cause reduced absorption.
Measurements of fruit and vegetables show that the amounts of, for example, calcium and magnesium, have sometimes decreased by up to 80%! And those are the minerals that are so important to deacidify our bodies after drinking wines, eating ice creams and other acidifying food. Calcium and magnesium are also needed to properly maintain the moisture levels in our body cells, because we sweat a lot more on hot days. Extra minerals are also important to keep your skin well hydrated and your mind sharp.
What are the signals you can pay attention to?
A feeling of weakness
Headache
Feeling light headed
Skipping heart beats
Dry skin and dry lips
But even if you do not recognize these symptoms, you lose much more minerals during this weather than usual. You sweat more and then you lose not only moisture but also certain minerals, called electrolytes. Calcium, magnesium, sodium and potassium are also called electrolytes. Enough of these minerals guarantees a good acid-base balance of your body fluids, one of the most important pillars of a healthy body.
In addition, when we sweat, we also lose certain trace elements, including zinc, copper and chromium. Especially for calcium and sodium, we run out of our supplies fairly quickly if we sweat a lot, after about 5 liters. But of course the loss starts with the first drop of sweat.
A mineral supplement as a supplement to your diet is really not a superfluous luxury and that applies all the more for the summer months.
The Okinawa Minerals consist of calcium and magnesium in substantial quantities and of 76 trace elements. The powder form ensures extremely high absorption. And that is so great with the upcoming extreme temperatures, because there is no single mineral complex that matches this. The Okinawa Minerals are so concentrated that they are more alkalizing (and therefore deacidifying) than fruit and vegetables.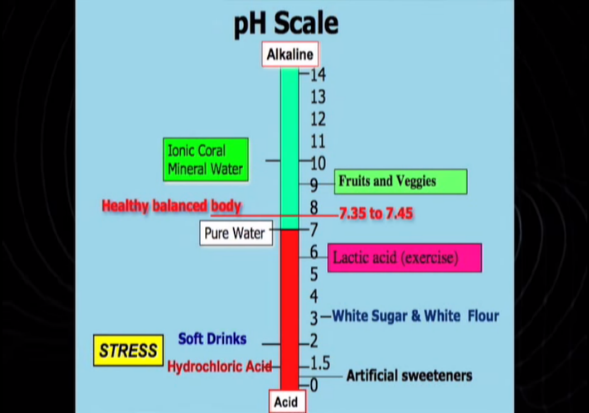 Acidification, which is largely caused by a mineral deficiency of the body, forms the basis of practically all Western chronic diseases.
How do you use the Okinawa Minerals?
Add a scoop of Okinawa Minerals to your water jug or bottle of water. You can do the same with your smoothie. For extra sodium, add a pinch of Celtic sea salt. To supplement your potassium, you can eat a few dried apricots (the dark brown version) every day, drink (organic) tomato juice regularly or make a cooling gazpacho. You can also give the gazpacho or tomato juice an extra boost of minerals, because it has a neutral taste. The Okinawa minerals are free from excipients. They are suitable from baby age to old age.
Mineral booster: Gazpacho with tomato and watermelon and Okinawa minerals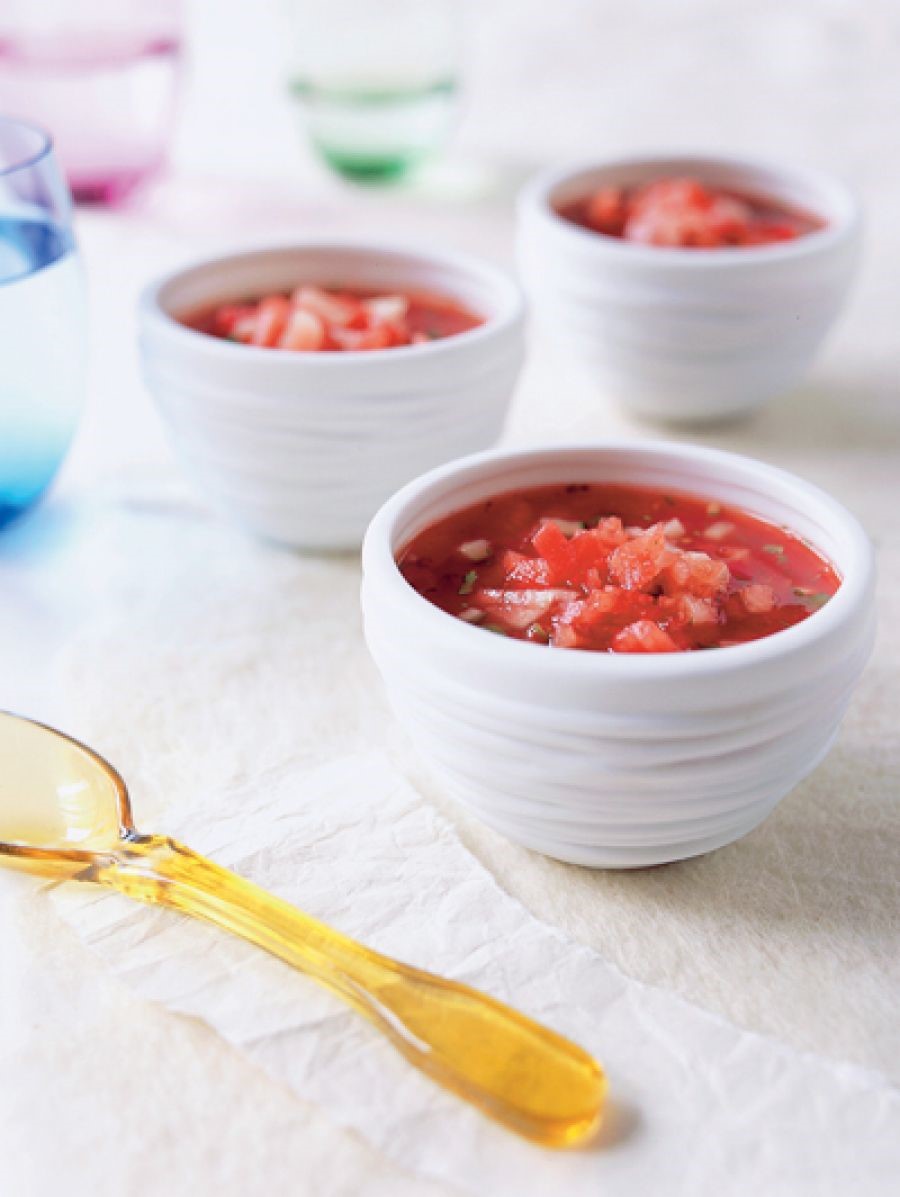 A delicious and healthy mineral-rich recipe for the summer days is a gazpacho with tomato and watermelon.
Ingredients for 4 people:
450 grams of watermelon, in small pieces, the seeds may be blended
4 ripe tomatoes, diced
1 cucumber, diced
½ red pepper, finely chopped
1 spring onion
Lime juice from 1 organic lime plus grater
Black pepper from the mill and Celtic sea salt
Basil for garnish
Possibly another dash of balsamic vinegar and a lump of coconut oil
Extra: blender (or food processor)
Preparation:
Put all the ingredients together in a blender or food processor and cool the gazpacho in the refrigerator. Pour them in a glass and garnish each glass with a few torn basil leaves.
Use Celtic sea salt liberally and also eat some watermelon seeds. These are very rich in zinc. The unrefined sea salt provides the required sodium and the tomatoes are full of potassium.
Combined with the Okinawa Minerals, you now get a real mineral boost that keeps your moisture levels up, facilitates the loss of excess weight, hydrates your skin and keeps your mind sharp.
Drink as breakfast, lunch or snack.