Swipe to the left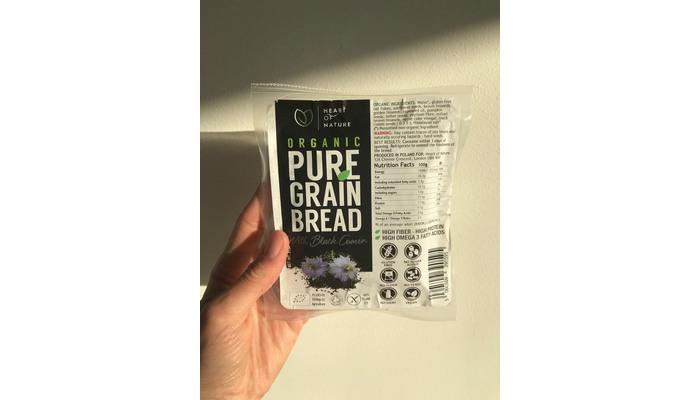 Hi! My name is Emanuelle. At night i'm a DJ and during the day i'm involved in herbal medicine, healthy food and a world in harmony and glory. I'm very happy that all my interests come together beautifully in the essence of Unlimited Health.
Every month I will write an article about the products in the store, fun facts and a how to use for the products. All from my own point of view, so read along about my experiences and much more!
Following the arrival of a wonderful bread product, I will take a closer look at prebiotics. Prebiotics are the fibers in our regular diet. Fiber fulfills a very important and often undervaluated fuction. So it is time for clarification! Fibers are fantastic! The majority of the fibers in our diet are fermentable fibers. These fibers can be broken down by the intestine and thereby stimulate the production of good intestinal bacteria. Fermantable fibers in food we call prebiotics. The other small part of fibers, the non-fermentable fibers, are simply released by the body as stool.
Many people nowadays suffer from gluten allergy, intolerance or sensitivity. Traditionally bread was prepared simple and pure, without additives. The dough is fermented, as a result of which the dough is pratially broken down by bacteria before it is heated and can be consumed by us.
In our hectic society, the fermentation process is enormously shortened or even skipped by many chemical raising agents and yeast. By not allowing the bread to ferment, we skip a very important part of production. This can result in many complaints. Not only the gluten can be a problem, but also the yeast that is used.
On Netflix you can find an interesting documentary series by Michael Pollan about the four elements in the kitchen: "Cooked". In episode "Air", Pollan discusses the traditional baking of sourdough bread.
For the many people with complaints, but also for all people without complaints, it is valuable to find an alternative. However glutenfree bread can still be made with less valuable and less flavorble ingredients. What shall we choose?
Heart of Nature has developed a bread that is tasty but also full of fermentable fibers. This organic bread is glutenfree and has no synthetic additives or raising agents. If I have to describe it, it is a firm but juicy bread, not chewy or dry. It is a great bread to digest. What am I saying? ALL ingredients are extremely beneficial for digestion.
The ingredients of the traditional Heart of Nature bread are: water, glutenfree oat flakes, sunflower seeds, brown linseed, blond linseed, rapeseed oil, millet seeds, psyllium fibres, ground brown flax seeds, apple cider vinegar and Himlayan salt.
Due to the large amount of mucilage, the oats and linseed have a calming and restorative effect on the intestines. They relax and restore the mucous membranes and the intestinal wall in combination with the prebiotic capacity that they carry though the fibers.
The bread is full protein and omega fats, with the correct omega 3/omega 6 ratio. The bread is suitable for a large audience, for young and old. It's a solution for anyone who follows a glutenfree, wheat free, sugar free, low carbohydrate or vegetable based diet.
Also for those who cannot find themselves in aforementioned diets, it is a delicious tasty bread. Diabetics are an important group that can benefit greatly from the breads of Heart of Nature. Duet o a low glycemic index, it is a suitable alternative without increasing blood sugar levels quickly. The bread has 6 months of shelf life after production date and after opening it can be stored in the refrigerator for 3 days.
There are various varieties: traditional, cranberry, black cumin, chia, white quinoa and turmeric.
Did you know that psyllium fibers are the seed casings of the Plantago plant, also called Plantain? Plantain is a very powerful plant that grows a lot around us. Plantain leaves have been used as plasters since ancient times. The ingredients in the plant cleanse the wound and ensure faster receovery of the skin. The leaves are also great for in a salad. Now we take the seed shells to strengthen our intestines. Maybe now you look at the plant differently as you pass it each day!
Here i will list a few of my favorite sandwich fillings:
The nut pastes from Carley's are almost classics. The spreads are based on organic unroated nuts, without additives. Carley's has a wide range of nut and seed spreads, from macadamia and pine nuts to hemp seed butter. The almond paste is a regular visitor in my kitchen cabinets, and with regular I mean a revolving door visitor because it is empty before I know it. I use the almond paste for anything, in my oatmeal, on an apple and as a sandwich spread.
Eating healthy sandwiches also requires some attention. Many prepackaged toppings contain unnecessary preservatives, a lot of salt or flavorings. A simple combination of avocado, tomato and Celtic sea salt is my go to. I like the "Tomaatje-toe" broth or some Salad de Peucheur from Lima (seaweed flakes) for a personal touch. Coconut oil and avocado make a great butter. A home-made basil-based pesto or wild herbes with nutritional yeast and cashew nuts or a muhamara are also favorites.
Here a small recipe for a broad beans spread:
I bought around 800 grams of fresh broad beans, leaving out 400 grams of beans. Blanch for a moment, scare with cold water and then we can start. Mix the broad beans with tahini paste, olive oil, apple cider vinegar or lemon, parsley, mint, basil, freshly ground pepper and salt in the food processor. Add some chili flakes or smoked paprika powder for an extra swing.
No energy loss by eating bread, but energy gain and a positive stimulation of the intestines! I hope that this month I can inspire you to choose a more nutritious bread alternative and perhaps you run into the kitchen to make your own sandwich fillings.
Do not forget to look around you to see what is growing around us. So many plants, so much power and certainly delicious for your sandwiches. For now a sunny greetings and see you in June!
Love,
Emanuelle