Swipe to the left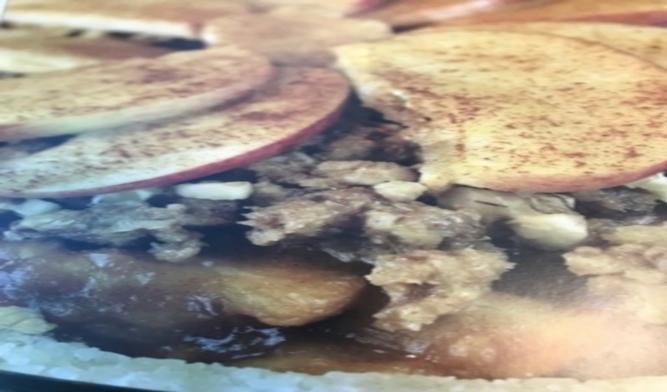 The name cinnamon comes from the Latin, 'canella', 'stick'. Around 2800 BC cinnamon is already mentioned in the spice book of the Chinese emperor Shen Nung. Cinnamon is an antioxidant and inhibits the growth of fungi and bacteria.
Bottom
Filling
Drain the water from the almonds and rinse the nuts well. Grind the cake base ingredients into a dough ball in a
food processor
. Express the dough in a spring form.
Pulse-blend all ingredients for the filling, except the walnuts and coconut chips, in a food processor to a coarse crumble. Chop the walnuts and stir them into the apple filling by hand. Cover the cake base with the crumble and decorate with the coconut chips.
Let the cake set in the fridge for approx. 30 minutes.