A Healhty Day At Unlimited Health - Relax & Enjoy
A Healthy Day At Unlimited Health
Get pampered for a whole day by a team of professionals from Unlimited Health.
The program
09:00 -10:30 Yoga class
Exercizing is the best way to wake yourself in the morning and get ready for the day. That is why our program begins with a yoga class. The yoga class also serves as a way to be in your own body more, so that you can feel and enjoy everything deeply for the rest of the day. By placing the physical body in certain positions you will become aware of yourself and your surroundings. The yoga room is downstairs at Unlimited Health and has good yoga mats, soft light and a great teacher.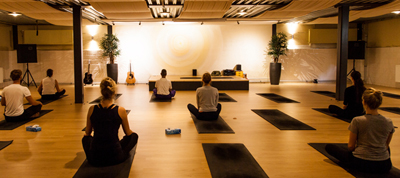 11:00-12:00 Infrared sauna
After the warming up it's time to really sweat! Infrared saunas are a proven way to rid the body of toxins, examples include heavy metals such as mercury and lead, and environmental chemicals. This is done through sweating. The temperature of the sauna can be customized to what you find enjoyable and you can stay as long as you want. However, after a while in the saua you will notice that have gone into a relaxed state because the heat will help relax the muscles and relieve tension in the body.
12:30-14:00 Raw lunch with nutritional advice
It's time to eat something. Expect a fully catered raw lunch, with a wide variety of ingredients. Lunch is provided by the health guru and author of Pure Taste Sensations, Hèlen Beliën. Meanwhile, she will show you can best deal with clean, unprocessed foods and how incredibly many options there are. It is the ideal way to get inspiration for at home.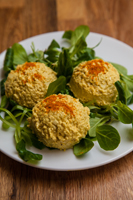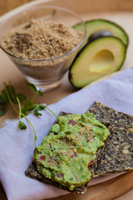 14:00-14:30 Magnesium bath

Magnesium is one of the most important minerals in the body, and it is used to regulate more than 300 enzymes. Many forms of magnesium are difficult to absorb when they are taken orally. The skin is able to absorb magnesium easier. In addition, a nice hot bath is the perfect way to unwind.

14:30-15:15 Massage
Immediately after the magnesium bath you will get a massage the way you need it. Your muscles will be taken care of, so you can feel good for the rest of the week. Relax, feel, enjoy, let go.
16:00-17:00 Smoothie workshop
To finish the day you will get a workshop about smoothies. Which ingredients are the best and tastiest? What combinations can we make? How much is enough? All these and more questions will be answered during the workshop. Of course you can sample the creations and take the recipes home.
Between the treatments there will be breaks in which you can check out the wide assortment of the store, drink some fresh juice in the Bistraw or some other activity.
A healthy day at Unlimited Health costs € 99,- p.p and can be booked for a maximum of 2 persons a day.
For more information you can contact Unlimited Health at 0031 (0) 20 6701705 or e-mail info@unlimitedhealth.nl